Hey future TEFL heads, I'm Ryan. I just want to thank you for coming to Once Upon A TEFL, I am very grateful you're here!
In a nutshell, I help folks from all walks of life fulfil a dream they always had or didn't know they had until something in life led them to find out about TEFL.
I try my best to provide people with ways of starting a new life for themselves. Regardless if this is your first job, retirement plan, career change or gap year.
If you cannot find a job at home for whatever reason, you want to experience life somewhere different or are simply fed up with the same daily routine. You can do all this while being able to dive into incredible new worlds in every corner of the globe.
Once Upon A TEFL aims to introduce a way of life to people looking to get out and explore places they have only seen through a screen or a magazine.
It isn't all about the travel, and it isn't a vacation, and you will have to work… If you want to eat or have a place to live. Being a teacher is a fascinating job. It gives you a warm, tingly feeling inside when you see kids or adults growing from things you have taught them. This is something I want you to experience also.
If you have doubts about yourself being a teacher, then HEY, JOIN THE CLUB! 
Who in the world doesn't get nervous moving halfway across the globe, doing something they never did before, in front of people they don't know, and hoping they will listen and love you for your efforts?
You would be mad not to get butterflies!
That is why our courses are great for settling nerves. You fly to wherever it is you want to go and join other people just like you, ready to make a change and leave your comfort zones.
You spend a month together learning what it is to be a TEFL teacher in a controlled and fun environment. Everything from lesson planning, games and how to handle young learners and adults. All the while, you are settling into your new environment.
Having this group of friends all on the same journey as you can help you settle into your new environment as it makes things a bit easier rather than going it all alone.
When you aren't in-class learning, you are all hanging out together exploring your new surroundings, trying the local cuisine and getting up to all sorts of mischief! 
I am calling everyone short & tall, young & old, Pepsi & Coke, Android & iPhone, experienced travellers & first-time greenhorns. All are welcome to get in touch with me and let us work together to catapult you across the world into your new adventure!
My story is quite simple, I worked minimum wage jobs as a waiter and bartender and made my way through university, but I couldn't find a better job even with my degree. I heard about teaching English abroad but never imagined myself as a teacher.

After a couple more years and a couple of more jobs, I finally had that moment where I knew it was time to leave and find something better for myself.

I got my TEFL certificate in 2016, and I know it's a cliché to say it, but it did change my life. I was finally able to leave Ireland and start to travel. I have over 4,500 teaching hours completed, taught over 500 students of all ages and visited 17 countries and all thanks to getting my TEFL certificate and leaving my comfort zone!

I started Once Upon A TEFL to show people there's another way to live their lives. If I can do it, anyone can! You don't have to stay in the same place all your life, and you don't need to be an experienced teacher to start a career as one (it is our job to train you and make you a great TEFL teacher.

I left my comfort zone… I had my ups and downs (more ups than downs), and every time I go home to see friends and family, I see they are all in the exact same place, working in the same jobs and doing the exact same things as they were when I left all those years ago, and that is what tells me I made the right decisions in life.

Do what I did and ask yourself, "What has your comfort zone ever done for you?"
- 3 STEPS TO CHANGING YOUR LIFE -
Apply today and I can answer all your questions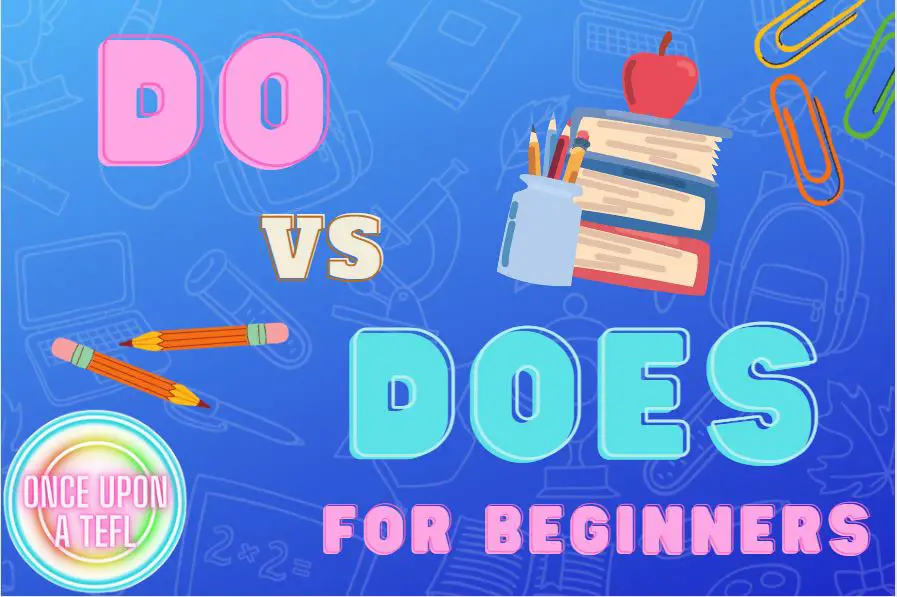 Do vs Does: How To Use Do and Does Verbs...
Read More
It really depends on who 'you' are and if you...
Read More
We are going to look at everything from accommodation to...
Read More
Living in Thailand is an opportunity very few people have...
Read More
This complete guide to teaching English in Thailand covers everything...
Read More
How to teach in Thailand as a US Citizen Citizens...
Read More
Find out can US citizens teach English abroad and where...
Read More
SEND ME A MESSAGE. DON'T BE SHY!
LET ME KNOW YOU ARE INTERESTED IN TEFL, AND I WILL TELL YOU EVERYTHING YOU NEED TO KNOW...